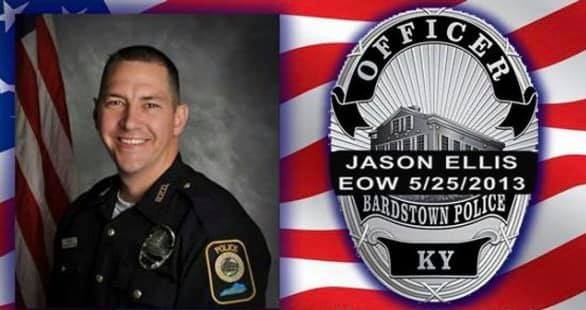 FRANKFORT, KY - Nearly two years have passed since the murder of Bardstown Police Department Officer Jason Ellis. Kentucky State Police hope a new video plea for information will provide fresh leads about the case.
KSP Public Affairs Officer Trooper Jeff Gregory hopes this video release will encourage someone, who may have information about the case, to contact authorities.
"Someone somewhere knows something about this murder," says Gregory. "Even the smallest detail could be the information we need to make an arrest in this case. More importantly, we want to provide the Ellis family with closure in their lives."
Gregory says KSP will utilize its social media platforms to blast the video out across the country, including YouTube, Facebook and Twitter.
"Social Media is another platform that we can use to solve crimes by connecting immediately with a local, state and national audience through the Internet."
Gregory encourages the public to submit tips by contacting the KSP Elizabethtown Post at (270) 766-5078 or call the toll-free KSP Tip Line at (800) 222-5555. An email address has also been established for tips at <mailto:>. You can also text a tip confidentially using a cell phone. Simply text the tip to 67283, type KSPTIP in the message field, leave a space and enter your tip information.
KSP advises that the reward funds for this case have reached $185,000 for tips leading to an arrest and conviction.
Related article: FBI Offers Up to $50,000 Reward for Information Leading to the Conviction of Those Responsible for the Murder of Bardstown Police Officer Jason Ellis