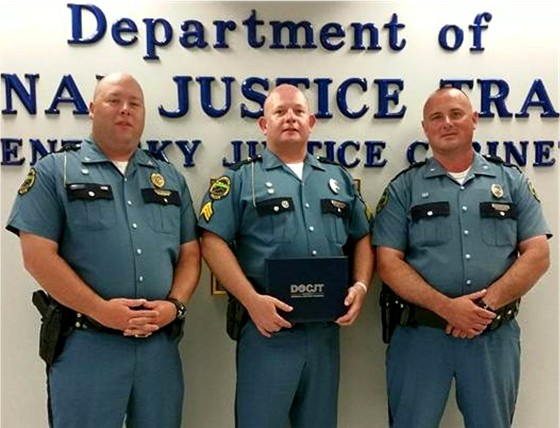 Manchester, Ky. - MPD is reporting that the Manchester Police Department would like to congratulate Sgt. Jeff Collett for his graduation from the Academy of Police Supervision at the Department of Criminal Justice Training in Richmond, Kentucky.
The three week academy focuses on the leadership position in an effort to assist the participants in their duties once they return to their respective departments.
Twenty officers from around Kentucky attended APS class 59.
Photo by Officer Logan Wolfe - L to R: Chief Chris Fultz, Sgt. Jeff Collett and Assistant Chief Patrick Robinson