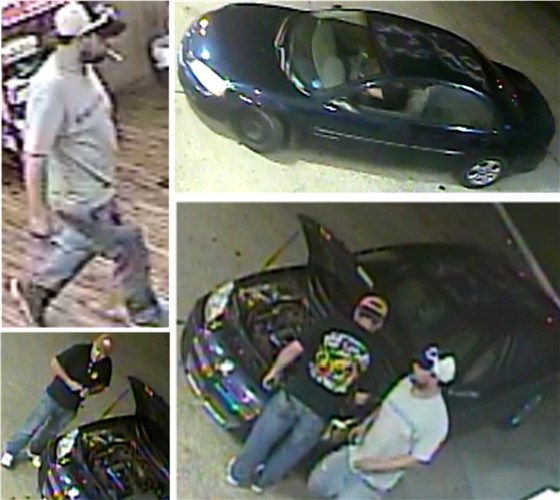 Laurel County, Ky. - Sheriff John Root is reporting that Sgt. E.R. Rudder is investigating the theft of a coin operated machine stolen from in front of a business off West Cumberland Gap Pakkway, approximately 10 miles south of London on Tuesday, June 2, 2015.
Allegedly, two white males unbolted the machine from in front of the store while pretending to work on their car, moving the machine to the rear of the store and then loading the machine into the backseat of their vehicle and leaving the parking lot.
Total value of the theft was in excess of $1500.
The car appears to be a dark colored car with paint damage to the roof and rear trunk deck.
Surveillance cameras recorded the theft, and photos are attached.
Anyone with any information regarding this theft or possible suspects is asked to contact the Laurel County Sheriff's office, and they can remain anonymous.