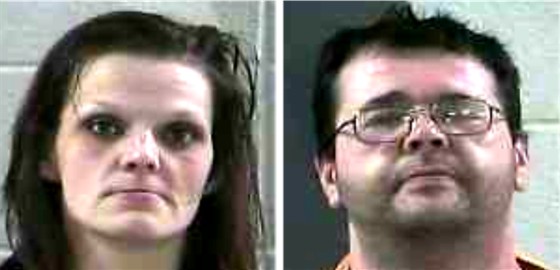 Laurel County, Ky. - Sheriff John Root is reporting that Deputy Kyle Gray along with Deputy Andrew Lawson arrested two individuals in southern Laurel County early Thursday morning June 11, 2015 at approximately 1:41 A.M.
The arrests occurred after deputies were called to a residence on Hanes Baker Road, 10 miles south of London regarding a custodial interference complaint involving a two-year-old male juvenile.
Apparently, the two-year-old had been placed in the custody of the grandmother, and the child's mother and her boyfriend attempted to unlawfully remove the child.
The two subjects arrested were identified as: Erica Fox age 29 of Palomino Trail, Corbin and Tommy Stewart age 36 of Laurel Whitley Rd., Corbin.
Both were charged with felony custodial interference, and both lodged in the Laurel County Detention Center.
Photos attached are courtesy of the Laurel County Detention Center.