Laurel County, Ky. - Sheriff John Root is reporting that Deputy Larry Parrott is investigating the theft of credit/debit card information from a Laurel County resident.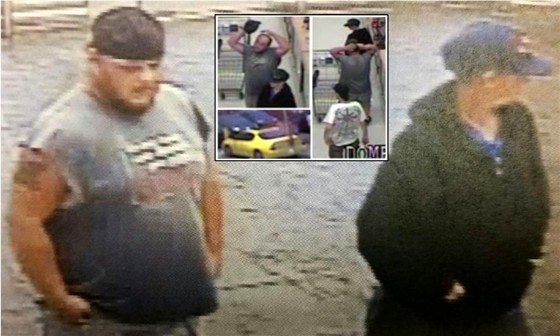 That information was used by as many as possibly three suspects to purchase on four occasions almost $374 worth of merchandise from Walmart near Corbin and a gas station nearby on July 7, 2015 at approximately 9:00 PM.
Surveillance photos have been obtained showing 2 white male suspects, one that appears to be bald headed when he removes his cap inside the store, and a female subject with baggy clothes on wearing a baseball cap, possibly to conceal her identity.
The three suspects are seen leaving the store in a yellow colored car with a large flag of some sort attached to the rear bumper.
Anyone with any information concerning these suspects or the suspect vehicle is asked to contact the Laurel County Sheriff's office at 606-864-6600 or 606-878-7000 or the Laurel County Sheriff's office Facebook page. Information will be strictly confidential.
Deputy Larry Parrott continues to investigate.