(Corbin, Ky.) - Kentucky State Police, Post 10 Harlan received a call on July 28, 2015 at 7:30 p.m. about a burglary in the Corbin Community of Knox County. Trooper Sammy Farris responded and began an investigation.
On July 28, 2015 at approximately 4:00 p.m. two unknown white male individuals broke into a warehouse located off Liberty Church Road in the Corbin community of Knox County. While inside they stole several new refrigerator unit condensers. They loaded them onto a dolly that was hooked up to a green Honda Rancher ATV. Also one of the individuals was operating a black SUV that was parked a short distance from the burglary.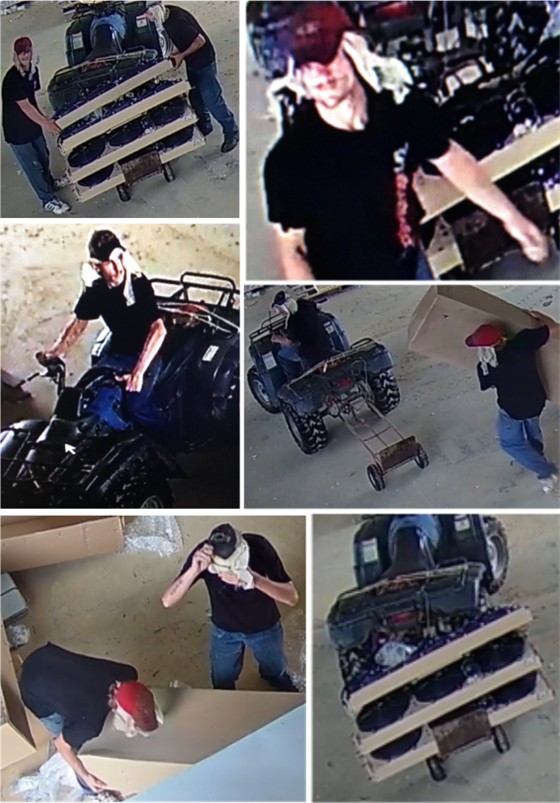 Case is still under investigation by Tpr. Sammy Farris.
Post 10 is asking for the public's assistance identifying these two individuals and information on the green four wheeler and black SUV. Anyone with information can contact Post 10 Harlan at 606-573-3131.