Laurel County, Ky. - Sheriff John Root has announced the retirement of a long time staff member.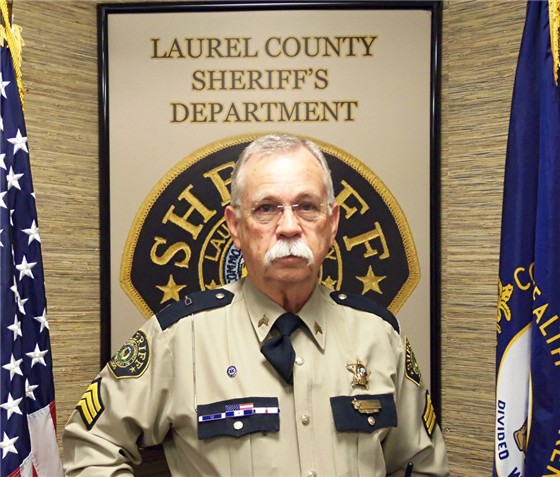 LSO Sergeant E.R. Rudder, Badge #1108 - The sheriff's office Administrative Sergeant, who's duties included investigating cases, and responding to complaints, managing the sheriff's office reports system, automotive reports for all deputies vehicles, and evidence control management.
Sgt. Rudder's retirement was effective August 1, 2015, he had 15 plus years of full time service working with former sheriffs Gene Hollen, and Fred Yaden, and many other years in a part time capacity--serving in a variety of capacities since the 70's.
He is also a retired Laurel County Educator.
E.R. Rudder and his wife Judy reside in Laurel County and they have two children, Dawn and Marc, 4 living grandchildren-one deceased, and two great grandchildren.
Sgt. E.R. Rudder will be greatly missed at the Laurel County Sheriff's Office.