Laurel County, KY - Sheriff John Root is reporting that Deputy John Inman is investigating an attempted theft and vandalism which occurred early Thursday morning August 6, 2015 at Jennings Truck Trailer and Refrigerant Repair, approximately 4 miles north of London off US 25.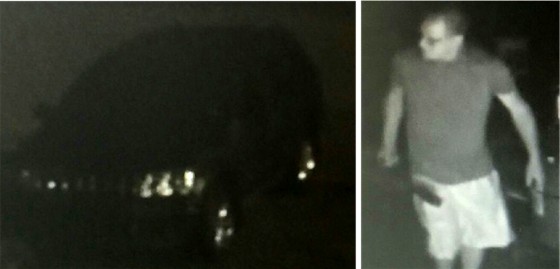 The break-in time is approx. 12:10 A.M. Surveillance photos show a dark colored SUV possibly a newer model Jeep apparently involved in the theft attempt.
A male suspect also appears on the surveillance photos and is described to be a tall white male, wearing a dark T-shirt and a light colored pair of shorts. The suspect broke out the front glass door to the business to gain entry.
Previously, aluminum wheels, tools, and truck parts have been stolen from the business.
Anyone with any information concerning this theft attempt is asked to contact the Laurel County Sheriff's office at 606-864-6600 or 606-878-7000. The information will be confidential.
Attached is a video surveillance photo of the suspect and the suspect vehicle.