Message to ClayCoNews from Betty Hays Regional Manager at Teleworks USA/Annville Hub
My name is Betty Hays and I am the Regional Manager at Teleworks USA/Annville Hub. I would like to share some newsworthy information with you.
We recently began working with a company that has immediate openings for seasonal positions that could lead to permanent positions. The company is looking to hire over 2500 hundred employees to work from home or one of the two hubs we have in Annville Kentucky and Hazard Kentucky. They have full time and part time positions available.
We will be hosting job fairs on August 25th at our Annville location 169 Carpenter Drive, Annville Kentucky and at the Hazard location, 412 Roy Campbell Drive, Hazard, Kentucky 41701. Interested applicants must pre-register by calling 606-435-8494.
I have attached one of our fliers that goes into more detail regarding the company and job fair.
I think the magnitude of this many jobs being available to qualified applicants in Southeastern Kentucky is impressive and hope you can share this with your readers.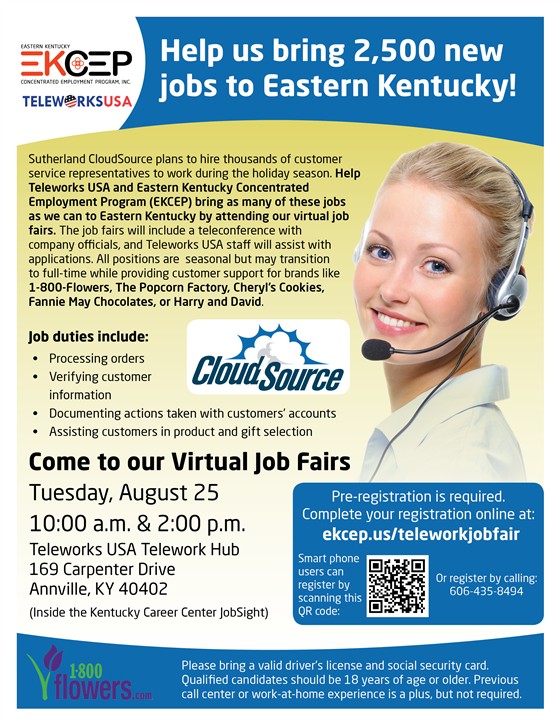 Sincerely,
Betty Hays
Teleworksusa.com
Regional Manager/Annville Hub
169 Carpenter Drive
Annville, KY 40402
Phone: 606-364-2831
Cell: 859-358-4709