Laurel County, KY - Sheriff John Root is reporting that following a tip that he received, three stolen guitars were recovered on Monday afternoon August 10th, 2015.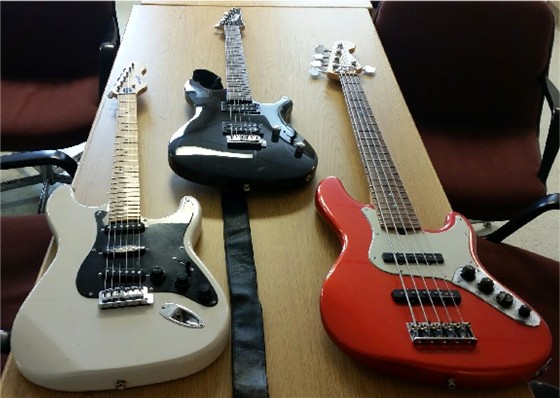 The guitars had been stolen from Full Faith Church of God located on Park Subdivision Road, approximately 4 miles south of London on July 29, 2015, and had been investigated by Sgt. Larry Parrott.
As a result, information has been developed concerning a possible suspect involved in the theft.
Detective Charlie Loomis, who is continuing the investigation, will be making a presentation before the next term of the Laurel County grand jury to seek indictment.
An update will follow.
Pictured are the three guitars that have been recovered valued at $2100.