Laurel County, Ky. - Sheriff John Root is reporting that Sgt. Larry Parrott arrested two individuals early Friday morning August 21, 2015 at approximately 12:14 AM at Walmart near Corbin in southern Laurel County after Walmart's loss prevention team detained them.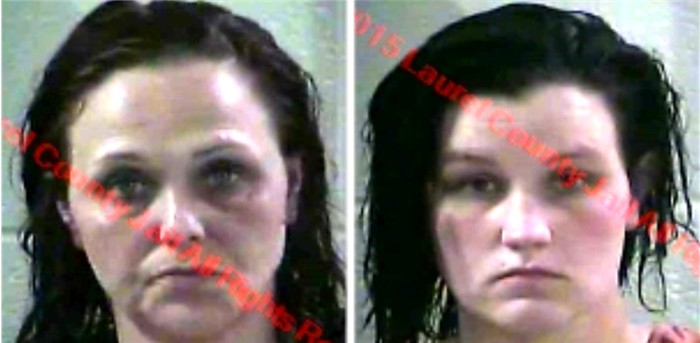 When Sgt. Parrott arrived at the scene and conducted an investigation he learned that the two female subjects had allegedly been observed concealing unpaid merchandise in a purse and attempting to leave the store without paying for the items – total value of the theft was in excess of $180. In addition, one of the two subjects had been observed on video surveillance driving a motor vehicle to the store on a suspended driver's license.
The two individuals arrested are identified as:
Dana Tackett age 43 Of Spring Cir. apartments, Berea charged with theft by unlawful taking – shoplifting; operating on suspended or revoked operators license; and failure of non-owner operator to maintain record insurance first offense.
Tiffany Perkins age 22 Of Bethel Rd., Whitley City charged with theft by unlawful taking – shoplifting.
The two subjects were lodged in the Laurel County Detention Center.
Photos attached are courtesy of Laurel County Detention Center.