Laurel County, Ky. - Sheriff John Root is reporting that Deputy Charlie Johnson along with Sgt. Brett Reeves investigated a single vehicle injury traffic crash which occurred on ky 192 approximately 6 miles west of London on Thursday morning August 20, 2015 at approximately 9:30 AM.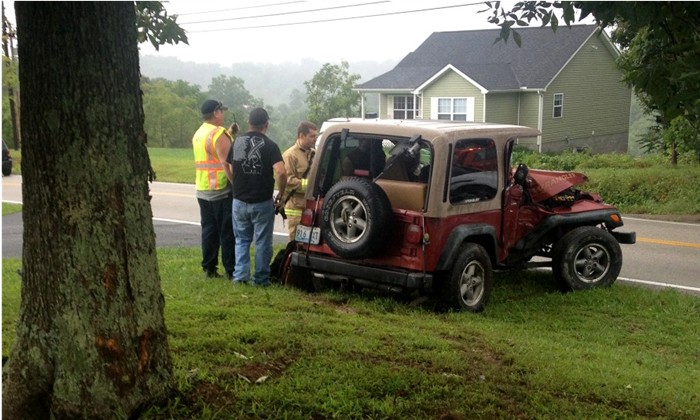 The investigating deputies report that apparently a bronze colored Jeep Wrangler was traveling east on Highway 192 when she lost control of her vehicle on a rain slick roadway, slid sideways off the roadway and struck a tree.
The driver and only occupant of the vehicle was identified as Doris Karr age 51 of London – transported to St. Joseph Hospital London for treatment of injuries.
Assisting at the scene of the crash was Ambulance Inc. of Laurel County, Keavy Volunteer Fire Dept., and London-Laurel Rescue Squad.
Photo of the crash site provided by Deputy Charlie Johnson.