Laurel County. Ky. - Sheriff John Root is reporting that Deputy Brandon Broughton is investigating a single vehicle injury traffic crash which occurred on Hal Rogers Parkway approximately 3 miles east of London on Monday afternoon September 8, 2015 at approximately 2:22 PM.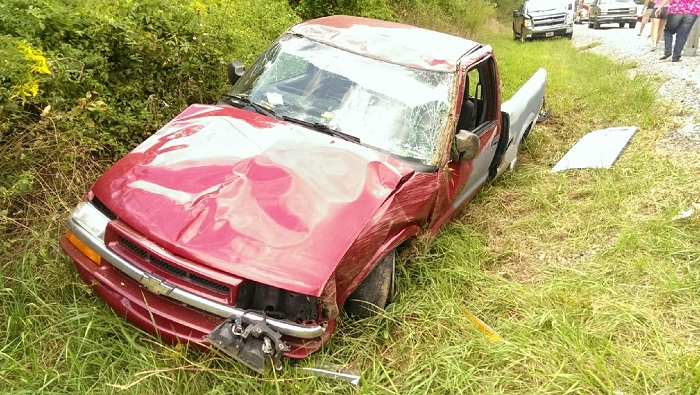 The investigating deputy reports that apparently a red colored Chevrolet S10 pickup was eastbound on the Hal Rogers Parkway when the driver apparently experienced a medical condition causing him to run off the road traveling up an embankment flipping over and landing back on its wheels.
The driver was identified as Steven Spurlock age 22 of Manchester, Ky transported by Ambulance Inc. of Laurel County to St. Joseph Hospital London for treatment of possible injuries.
Assisting at the scene of the crash was Ambulance Inc. of Laurel County, London Laurel Rescue Squad, Bush volunteer Fire department, and Laurel County Department of Public Safety.
Photo of crash site provided by Deputy Brandon Broughton.