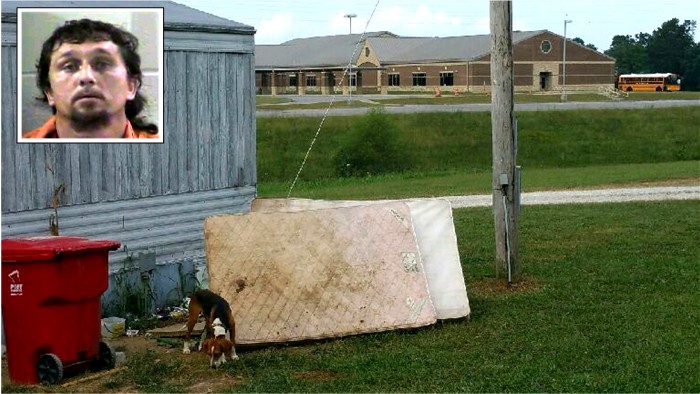 Laurel County, Ky. - Sheriff John Root is reporting that Deputy Kyle Grady along with Deputy Brandon Broughton, Deputy Travis Napier, and Detective Kevin Berry arrested Larry Helton age 37 of Orange Blossom Ln., London on Monday afternoon September 7, 2015 at approximately 5:36 PM.
The arrest occurred approximately 3 miles west of London after deputies received an anonymous tip that marijuana was being grown at this subject's residence off Orange Blossom Lane. This residence is less than 1000 feet from Wyan Pine elementary school.
When deputies arrived at the scene and conducted an investigation, they located marijuana in small buckets outside the residence at the far end of the residence. In addition, more marijuana was found inside the residence along with Suboxone packets, small baggies, rolling papers, a digital scale, and a pipe used to smoke marijuana.
In addition, deputies also located a 12 gauge shotgun and shotgun shells in this subject's bedroom. This subject is a convicted felon and is not permitted to possess firearms. This subject has prior felony convictions in 2003 and 2007 and other drug-related charges.
Larry Helton was charged with trafficking a controlled substance within 1000 feet of a school; possession of a firearm by a convicted felon; possession of marijuana; possession of drug paraphernalia; and trafficking in marijuana.
Larry Helton was lodged in the Laurel County Detention Center.
Inset photo of the accused attached is courtesy of the Laurel County Detention Center.