Laurel County, Ky. - Sheriff John Root is reporting that the Laurel Sheriff's Office will be conducting unannounced and regular visits to all schools in Laurel County again this school year.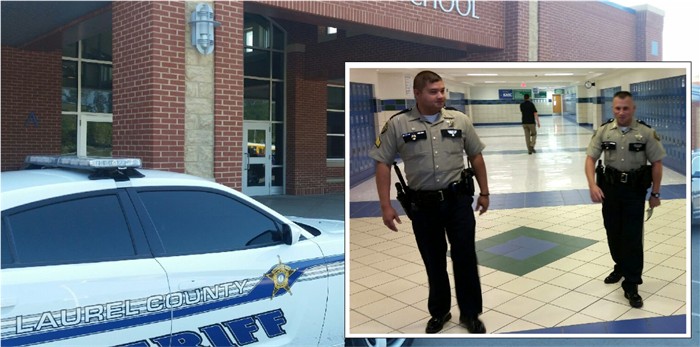 These visits are conducted in collaboration with the Laurel County School superintendent and the East Bernstadt Independent School superintendent and are conducted by Laurel County deputies routinely. Deputies conduct a walk through of each elementary, middle and high schools in the county with the goal of making the schools in Laurel County a safer place for students and staff.
All Laurel County deputies have received special training concerning how to handle violent intruders at schools. Deputies have been trained on conducting room searches and rescuing possible students or staff trapped in a building where armed, violent intruders are involved.
In addition, the Laurel County Sheriff's office has a Special Response Unit (SRU) led by Major Rodney Van Zant specially trained to handle violent intruders and hostage situations. The Sheriff's office has found that schools in Laurel County are utilizing safety measures within their buildings and outside on their grounds, and are controlling access to their facilities.
Capt. Chuck Johnson is coordinating the "walk through program" that Laurel County Sheriff's deputies are participating in. Each deputy is assigned to regularly and routinely on unannounced days conduct a safety check at schools in Laurel County.
Sheriff Root pledges his support of this safety walk-through program stating that students safety is a top priority for the Laurel County Sheriff's office.
Pictured left to right:
Sgt Brett Reeves, and Deputy John Inman visiting North Middle School on Tuesday, Sept. 8th, 2015.