Clay County, KY - Sheriff Kevin Johnson is reporting that early Friday morning, October 02, 2015 Chief Deputy Chris Curry was dispatched to Dairy Queen in the Garrard community by Clay County Dispatch regarding two intoxicated individuals that were at the restaurant.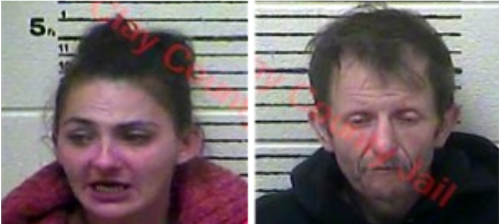 When Chief Deputy Curry arrived on the scene, he observed the two inside the business.
Upon further investigation, both individuals appeared to be manifestly under the influence of narcotics and were then taken into custody by Officer Curry
Arrested was:
Amanda Grubb age 32 of Manchester and Wendell Bray age 53 of Manchester. Both were lodged in the Clay County Detention Center for Public Intoxication.
Photos of the accused Courtesy of the Clay County Detention Center.