Laurel County, KY - Sheriff John Root is reporting that Laurel Sheriff's Office participated in the Laurel – London Optimist Club annual Fun Day held at the optimist's facility on Sinking Creek Rd., West of London on Friday, October 9, 2014 from 9:00 A.M. until 2:00 P.M.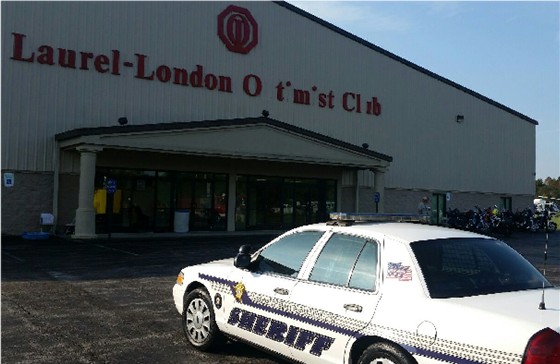 Fun Day was coordinated by the Optimist Club, and had local sponsorship. Over 500 special needs children were sent to the event by Laurel County schools and East Bernstadt Independent School.
Numerous first responders and others helped to make it a successful Fun Day.
Activities included:
Horse rides, limo rides, hay rides, face painting, and numerous indoor and outdoor games.
Each child that participated received a special T-shirt.
Sheriff Root stressed that events such as this are very beneficial and that the youth of Laurel County are our future leaders.
Pictured is a Laurel County deputy's cruiser parked at Fun Day.