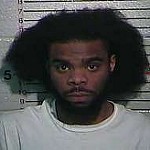 Attorney General Jack Conway has announced the sentencing of a former caregiver on five counts of sodomy in the third-degree and four counts of sexual abuse in the first-degree in Franklin County, Ky.
On Friday morning, Oct 2, 2015 23-year-old Damon J. Heath of Frankfort, KY was sentenced to fifteen years in prison in Franklin Circuit Court.
Damon Heath worked as a caregiver at a Community Choices Unlimited, which manages a group of Frankfort-area facilities that care for intellectually disabled adults. Heath admitted to investigators with General Conway's Medicaid Fraud and Abuse Control Unit to engaging in sexual conduct with two victims on multiple occasions at various locations in Franklin County from April 2013 through January 2015. First degree sexual abuse and third degree sodomy are Class D felonies.
Attorney General Conway's Medicaid Fraud and Abuse Control Unit investigated this case after a referral from the Department of Community Based Services. The case was prosecuted by Franklin County Commonwealth's Attorney, Larry Cleveland.
"I believe strongly that every patient in a nursing home, Medicaid facility, or personal care home deserves to be treated with dignity and respect and should be free from patient abuse, neglect or exploitation," Attorney General Conway said. "Instances of sexual abuse will be investigated, and when appropriate, prosecuted."
Medicaid Recoveries
Attorney General Conway has investigated and prosecuted more abuse and neglect cases than any previous Kentucky Attorney General. Since Attorney General Conway took office in January 2008, his Office of Medicaid Fraud and Abuse Control has led or participated in actions which have recovered more than $300 million for state and federal-funded Medical programs. These cases range from lawsuits and settlements against pharmaceutical companies to cases against individual providers.
In 2012, General Conway's Medicaid Fraud Unit was named one of the most aggressive in the country by the nonprofit watchdog group Public Citizen. The Attorney General's tip line for reporting allegations of abuse is 1-877-228-7384.
Pictured is Damon Heath