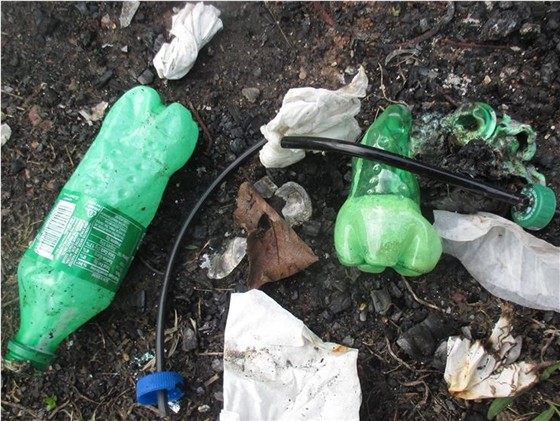 Knox County, KY - Knox county Sheriff Mike Smith is reporting that on October 13, 2015, Deputy Keith Liford responded to a complaint of a possible meth lab at a residence on California Hollow Road north of Barbourville.
Deputy Liford located several ingredients used in the manufacturing of Methamphetamine along with coffee filters containing suspected Methamphetamine residue and a syringe loaded with suspected Methamphetamine.
Deputy Liford also found two inactive One Step Meth Labs outside the residence. After conducting an investigation, Deputy Liford obtained an arrest warrant for Karen Isaacs.
On October 14, 2015, Deputy Liford arrested Karen Isaacs, age 51, of Barbourville, KY, charging her with Manufacturing Methamphetamine, Possession of Controlled Substance 1st Degree and Unlawful Possession of a Methamphetamine Precursors.
Karen Iasacs was lodged in the Knox County Detention Center.