Laurel County, KY - Sheriff John Root is reporting that Deputy Brandon Broughton investigated a two vehicle injury traffic crash which occurred on Lily Road on Wednesday night October 21, 2015 at approximately 8:38 P.M..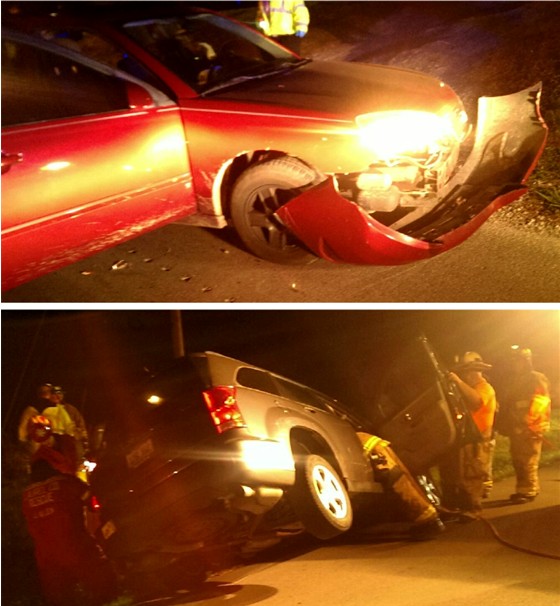 The investigating deputy reports that apparently a southbound gray colored Suzuki Grand Vitara and a northbound red colored Chevrolet Malibu on Lily Road collided head-on.
The driver and only occupant in the gray colored Suzuki Grand Vitara was identified as: Crystal Birchfield age 43 Somerset-had to be extricated from the vehicle and was transported by Ambulance Inc. of Laurel County to St. Joseph Hospital London for treatment of injuries.
The driver of the red colored Chevrolet Malibu was identified as: Ashley Baker age 23 of London had minor injuries but was not transported.
There was also a passenger in the vehicle identified as: Brad Hacker age 39.
Assisting at the scene of the crash was Lily Volunteer Fire Department, London Laurel Rescue Squad, and Ambulance Inc. of Laurel County.
Photos of the crash site provided by Deputy Brandon Broughton.