God's Pantry Food Bank Announces People's Choice Awards.
LONDON, KY. Local food and drink purveyors from southeastern Kentucky were represented this past Thursday at the 2nd Annual Taste of Southeast Kentucky. The event presented by Walmart, benefits God's Pantry Food Bank's distribution center in London, KY. Winners were selected in 10 categories by a People's Choice vote.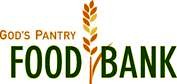 Awards were presented by God's Pantry Food Bank CEO Marian F. Guinn to the honorees at last week's event. The listing of awards is below.
Best Appetizer: Wildcat Mountain Cheese, Assorted Cheese sampler
Best Soup: Treasure Bites, Ultimate Potato soup
Best Side: David's Steakhouse, Cornbread Stuffing
Best Entrée: David's Steakhouse, Jerk Chicken
Best Dessert: Treasure Bites, Banana Pudding
Best Non-Alcoholic Beverage: Pepsi
Best Wine: Southern Wine and Spirits, Insurrection Red wine
Best Spirit: Southern Wine and Spirits, The Grind Espresso Rum
Best Decorated Booth: David's Steakhouse