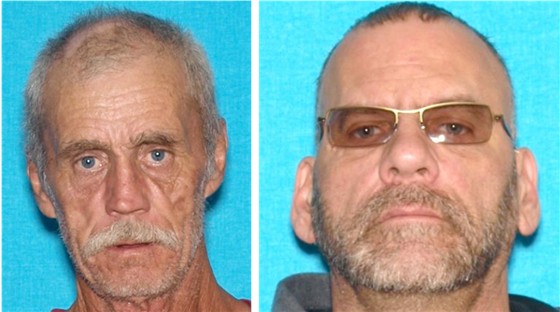 Columbia, KY.) – The FBI out of the Bowling Green, KY office and the U.S. Marshall's Service Fugitive Task Force are now actively assisting with the search for Floyd Ray Cook.
The ongoing investigation has led to multiple leads that have increased the scope of the search statewide. Cook may have access to a beige colored 2006 Ford Ranger with KY registration plate 8658-GB and may also be in the company of 50-year-old Troy E. Wayne, of Raywick, KY. Wayne is a 5'11", 220 lb. white male with green eyes, short brown & gray hair and possible facial hair and glasses (right: photo).
Floyd Ray Cook is a convicted felon for Rape 1st Degree and given his history and most recent actions should be considered armed and an extreme danger to the public.
The public is cautioned not to approach Cook or anyone that may be an associate but to contact law enforcement by dialing 911 or by contacting the Kentucky State Police at 1-800-222-5555, via Twitter @kystatepolice, via Facebook page Kentucky State Police or through the Kentucky State Police smartphone/tablet application.
Pictured - Left: Floyd Ray Cook / Right: Troy E. Wayne
Original story: Kentucky Man Wanted for Attempted Murder of Police Officer