and his Office of Special Prosecutions today announced the guilty plea of Mark Lane Posey in Franklin Circuit Court. Posey was Chief of Police in Falmouth, Ky. from March 2008 until his resignation February 5, 2015. Earlier this morning, Posey pled guilty to:
• Abuse of Public Trust Over $500, a Class D Felony, 2 year sentence
• Theft by Unlawful Taking of a Firearm, a Class D Felony, 1 year sentence
• Criminal Possession of a Forged Instrument Second Degree (14 counts), Class D Felonies, 1 year sentence on each count to run concurrent for a total of 1 year on all 14 counts.
"I appreciate the hard work of my Office of Special Prosecutions and my Department of Criminal Investigations in securing a guilty plea in this case," Attorney General Conway said. "These laws are in place to protect the citizens in Kentucky from the illegal mismanagement of resources by public officials and to ensure that there is accountability when public servants are entrusted with public funds."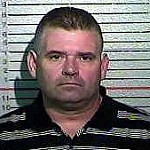 An investigation by Attorney General Conway's Department of Criminal Investigations (DCI) uncovered that between March 2008 through December 2014, Posey took over $500 in funds from a drug task force account. Posey would solicit donations from local businesses for drug cases and deposit the funds into one account. Posey would then write checks out of that account for cash and keep the funds for personal use. Posey then forged the signature of a co-signor to the account. Also, Posey purchased a gun with Falmouth Police department funds approved by city council and then sold the gun to a friend for a higher amount.
As a condition of his plea agreement, Posey has agreed to pay back $16,700 in restitution and can no longer work in law enforcement. Posey's penalty range, two to four years in prison, and the possibility of probation will both be determined by the Court at his sentencing hearing. Posey is scheduled to be sentenced on December 18 in Franklin Circuit Court.

General Conway's Special Prosecutions Division
Attorney General Conway's Special Prosecutions Division prosecutes criminal cases pursuant to KRS 15.190 to 15.240 and KRS 15.715. Special prosecutors are responsible for assisting local prosecutors in complex or sensitive cases, as well as handle cases in which the local prosecutor disqualifies himself and to prosecute thefts from the Commonwealth by employees or elected officials.
General Conway's Department of Criminal Investigations
The Department of Criminal Investigations (DCI) provides expert criminal investigative services in the following areas: Cyber Crimes, Drugs and Public Integrity/Special Investigations. The Public Integrity/Special Investigations Branch of DCI conducts investigations regarding allegations of corruption by state and local public officials. The branch investigates numerous areas of corruption including executive, judicial, legislative, vendor contract, law enforcement and regulatory corruption. The branch is also instrumental in investigating allegations of voter fraud. The branch conducts investigations for other state agencies as requested.
Anyone aware of such illegal activity on the part of an elected or appointed official is encouraged to contact the DCI toll-free hotline at 866-524-3672 or email information to