Manchester, Ky. - MPD is reporting that Manchester Police Chief Chris Fultz was called to the Manchester Memorial Hospital in the early morning hours on November 2, 2015 for two individuals that was extremely under the influence of drugs.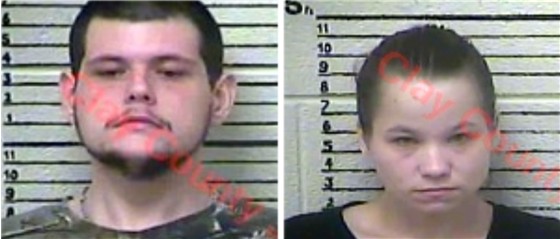 Arrested after allegedly smoking meth all night was:
Travis Carr age 24 of Manchester for possession of a controlled substance and failure to pay fines.
Shasta Henson age 26 of Garrard for public intoxication and resisting arrest.
Chief Fultz was assisted by Deputy Jeremy Gabbard and Memorial Hospital Security Paul Micheal Whitehead.
Photos courtesy of the Clay County Detention Center.