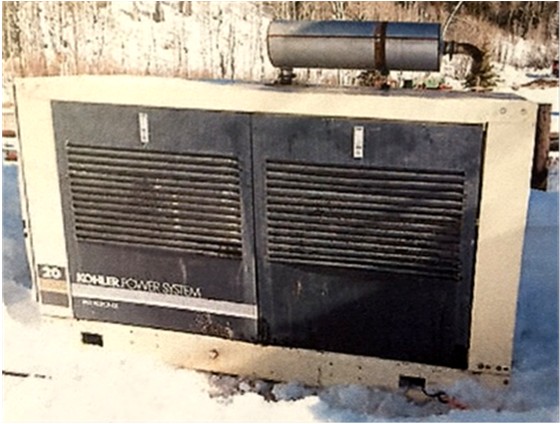 (Harlan, Ky.) – On November 11, 2015 Kentucky State Police, Post 10 Harlan received a complaint from East Kentucky Power about a stolen generator from one of their sites.
The Kohler 20KW propane power system was stolen from a communication control site approximately two to three weeks ago on top of Black Mountain. This is in the area of Slope Hollow off of Ky 179 in Harlan County. The generator is described to be eight foot long, three feet wide and weighing one ton.
The generator stolen and the vandalism that was done at the site is estimated to be $40,000.00.
Kentucky State Police, Post 10 is asking for assistance from the public with any information on this case.
You can contact Post 10 at 606-573-3131 and remain anonymous.
Case is still under investigation by Detective Josh Howard.