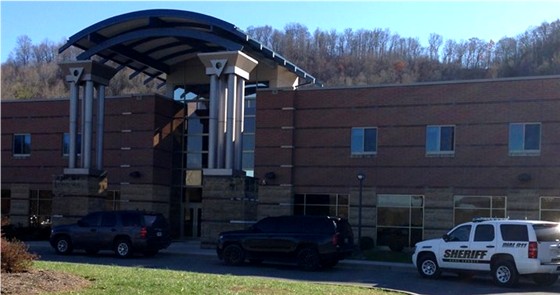 Barbourville, KY - On November 23, 2015 at approximately 11:00 AM the Knox County Sheriff's Office received a request to assist in the investigation of a reported Bomb Threat at Knox Central High School in Barbourville.
A juvenile suspect had been identified and the information was forwarded to Sheriff Smith by Barbourville Police Chief Winston Tye.
The juvenile was located and taken into custody by Sheriff Mike Smith.
Sheriff Mike Smith and Deputy Everett Johnson then responded to Knox Central and assisted officers from the Barbourville Police Department and Knox County School Officials in the evacuation and search of the buildings as well as Traffic Control.
The investigation is continuing.