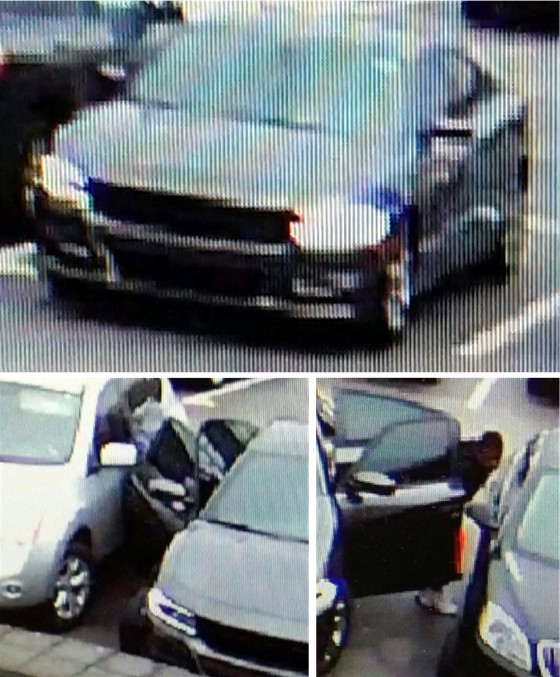 Laurel County, KY - Sheriff John Root is reporting that Deputy John Inman is investigating a theft that occurred at Baptist Fitness Center parking lot located on US 25E, approximately 10 miles south of London on Monday morning, December 7, 2015, at approximately 11 AM.
Apparently, two subjects broke into 2 different vehicles that were parked in the parking lot by breaking out the side window of each vehicle to force entry. Ladies purses that were in plain view in the vehicles were stolen.
Surveillance photos from the scene indicated that the suspect vehicle was described as a 2015 Dodge Charger, dark gray or black. The vehicle has the new halo headlights.
2 suspects can be seen exiting the suspect vehicle to break into vehicles parked next to it. The driver, who exited the vehicle and commits the thefts appears to be a black male. The passenger in the vehicle exits the car to break in cars as well---no description available.
Anyone with any information concerning the suspects or the suspect vehicle is asked to contact the Laurel County Sheriff's office at 606-864-6600 or 606-878-7000. Information will be kept strictly confidential.
Sheriff Root stresses the importance of placing purses and other valuables in the trunk or out of sight of would be thieves during this time of the year, and always.
Pictured is the suspect vehicle and one of the two suspects involved in the theft crimes.