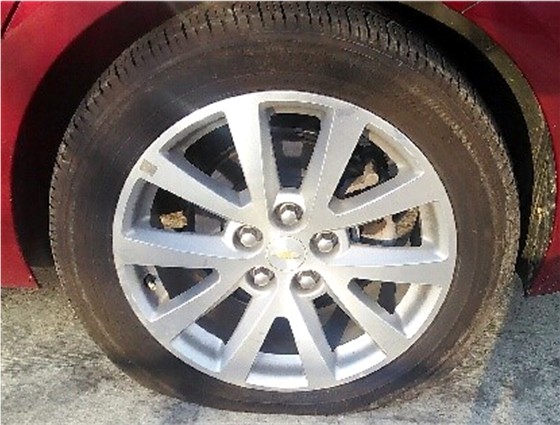 Laurel County, KY - Sheriff John Root is reporting that Deputy Josh Scott is investigating overnight vandalism which occurred beginning at approximately 1:30 AM early Sunday morning January 3, 2016 and occurred on East Pittsburgh Church Road, James Harris Cemetery Road, and Rader Ridge Road, approximately 2 miles north of London.
Apparently, an unknown subject(s) slashed the tires on vehicles parked outside residences belonging to 11 different victims.
On some of the victims' vehicles one tire was cut, others 2, 3, and all 4 were cut.
A motive has not been established.
Anyone with any information regarding this crime is asked to contact the Laurel County Sheriff's office at 606-864-6600 or 606-878-7000. Information can be anonymous.
Photo of one of the victim's vehicle tire provided by Deputy Josh Scott.
Investigation is continuing.