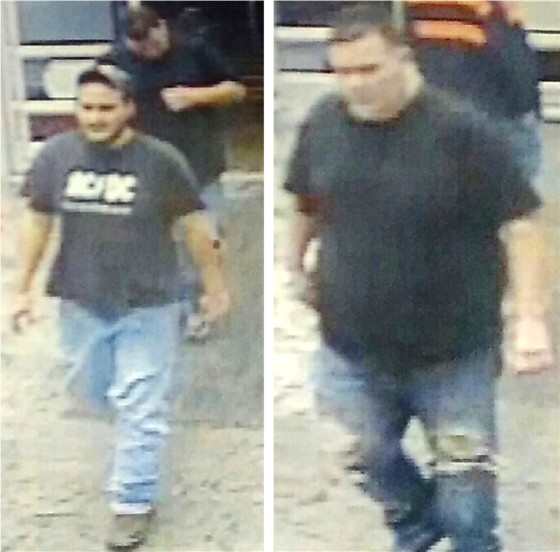 Laurel County, KY - Sheriff John Root is reporting that Sgt. Brett Reeves is investigating a theft case which occurred at Walmart near Corbin in southern Laurel County early Sunday morning January 10, 2016 at approximately 1:10 AM.
Two male subjects, one having a stocky build, pried open the security case on an iPhone 6 valued at over $648 that was on display in the electronics section and left the store without paying for it.
Walmart has provided surveillance photos of the two suspects believed to be involved.
If anyone can identify either suspect they are asked to contact the Laurel County Sheriff's office at 606-864-6600 or 606-878-7000.
Information will be strictly confidential.
Photos of the two suspects is attached to this report.
Sgt. Brett Reeves continues to investigate.