Whitley County, KY - Sheriff Colan Harrell is pleased to announce that the sheriff's department has received funding to purchase bulletproof vests for all deputies.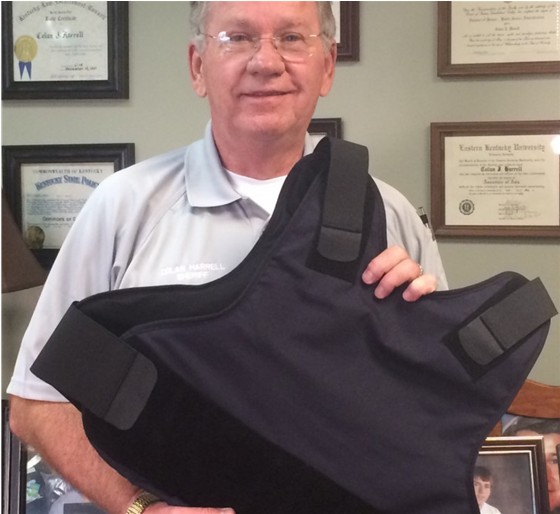 Earlier this year, Sheriff Harrell applied for the grant money through the Kentucky Office of Homeland Security. "I can't express how thankful I am. This is a big step forward for the department," said Sheriff Harrell. "It might surprise a lot of people to learn that a single bulletproof vest costs over $600."
The grant money Whitley County will receive comes from the sale of seized firearms. The sheriff's department and other local law enforcement agencies transfer custody of seized firearms to the Kentucky State Police, which auctions the guns to licensed sellers. Proceeds from the auction go to the Law Enforcement Protection Program, which provides grant money for local law enforcement to purchase body armor, duty weapons and electronic-control weapons ("Tasers").