Laurel County, KY - Sheriff John Root is reporting that Deputy Kyle Gray was dispatched to a complaint at Corbin Manor Apartments off American Greeting Card Road, approximately 9 miles south of London on Monday afternoon, January 11, 2016.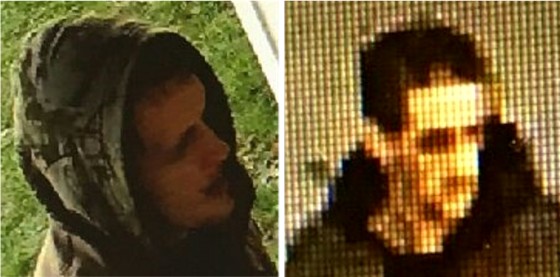 When Deputy Gray arrived at the scene, he learned that apparently a male subject had attempted to break into the office there at Corbin Manor Apartments by forcing the front door between 12:30 and 1:00 P.M..
When the subject was unsuccessful, he then forced entry into a full size Chevy Van sitting in front of the office that belonged to a tenant at Corbin Manor Apartments.
Corbin Manor Apartments has provided photo surveillance of the suspected burglar. Those pictures are attached to this report.
If anyone recognizes this suspect, they are asked to contact the Laurel County Sheriff's office at 606-864-6600, or 606-878-7000, or the Laurel Co. Sheriff's Department Facebook page. Information will be strictly confidential. On our Facebook page, citizens can private message the Sheriff's Office with information. Deputy Kyle Gray continues to investigate.