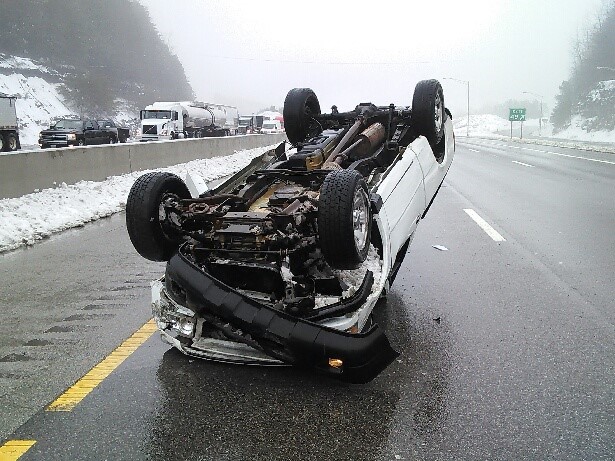 Laurel County, KY - Sheriff John Root is reporting that Deputy Josh Scott is investigating a single vehicle non-injury traffic crash which occurred on I- 75 in the south bound lanes approximately 8 miles north of London on Monday afternoon February 15, 2016 at approximately 3:15 PM.
The investigating deputy reports that apparently a 2007 white Ford Ranger driven by Ryan Bell of Hohenwald, TN was traveling southbound on I–75 when his vehicle hydroplaned on the wet road and overturned on its top blocking one southbound lane.
No injuries reported.
Assisting at the scene was Laurel County Volunteer Fire department. Photo of crash site provided by Deputy Scott.