(London, KY) - The Kentucky State Police Commercial Vehicle Enforcement Division is pleased to announce the promotion of a local resident to the rank of Sergeant.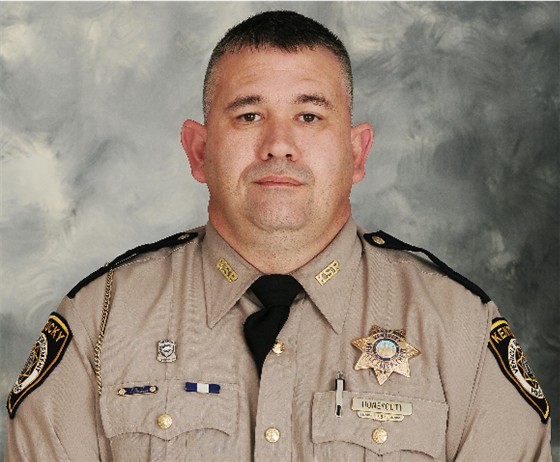 Sergeant Randy Honeycutt of Albany, Kentucky is an 18 year veteran officer in law enforcement and has held several assignments across the state. Honeycutt began his law enforcement career with Eastern Kentucky University Police Department and later worked with the City of Burkesville Police.
In 2002 he began with KSP-Vehicle Enforcement were he has held assignments with CVE Regions 8-Henderson, CVE Region 2- Louisville, Special Operations-K9, HIDTA drug interdiction team (High Intensity Drug Trafficking Area) and is currently assigned to CVE Region 4 London as Sergeant.
Honeycutt is a graduate of Clinton County High School and Eastern Kentucky University. He is the son of Rita Miller and Ricky Honeycutt of Albany. He is married to Shana Honeycutt and has four children.