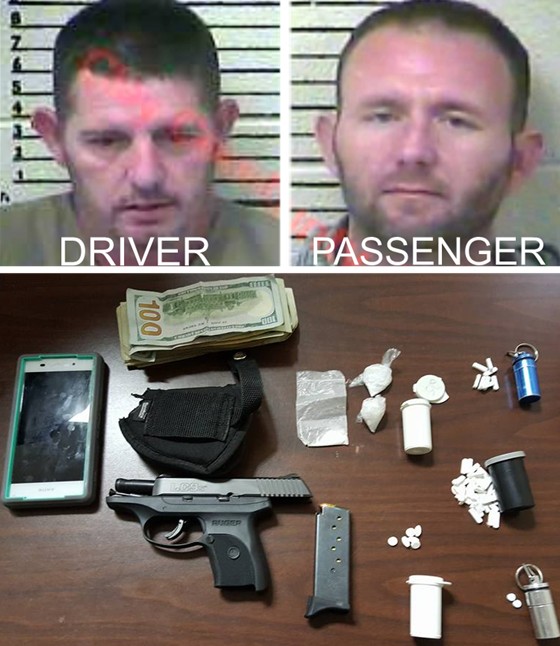 Manchester, KY - The Manchester Police Department is reporting that on February 25, 2016 Assistant MPD Chief Patrick Robinson observed a black Ford SUV driving recklessly on North Richmond Road and conducted a traffic stop on the vehicle, resulting in two arrests.
Assistant Chief Robinson stopped the vehicle that was being driven by Caleb Wilson of Memorial Drive, Manchester,KY.
During the traffic stop Assistant Chief Robinson was given consent to search the vehicle.
During the search, Assistant Chief Robinson discovered a large quantity of Methamphetamine, Oxycodone pills, Xanax pills, and other types of controlled substances.
A firearm was also recovered from the vehicle which had been reported stolen to the Manchester Police Department earlier this month.
Arrested was:
Caleb Wilson age 49 of Manchester, KY - Charged with Trafficking in a Controlled Substance, Receiving Stolen Property - Firearm, and Wreckless Driving.
Harold Wilson age 32 of Manchester, KY - A passenger in the vehicle, arrested for an outstanding warrant.

Both men were lodged in the Clay County Detention Center.

Photos and ages are courtesy of the Clay County Detention Center