Laurel County, KY - Sheriff John Root is reporting that Deputy Tommy Houston along with Deputy Kyle Gray arrested a male subject of Zanesfield, Ohio, on Monday night, February 29, 2016, at approximately 11:01 PM.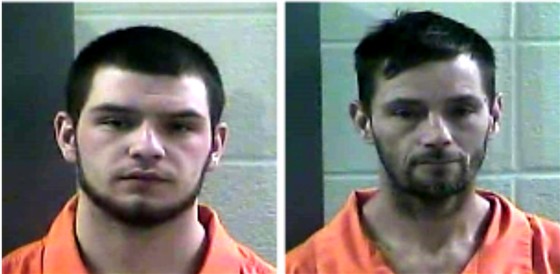 Arrested was David Harshberger, III, age 20. The arrests occurred off Curry Road, approximately 10 miles east of London after deputies were dispatched to a domestic violence complaint, and upon arrival at the scene, located a male subject allegedly involved. Deputies conducted an investigation and learned there had been a physical altercation between this subject and his father.
David Harshberger III was charged with assault fourth degree – domestic violence; disorderly conduct – second degree; and menacing.
Also arrested was David Harshberger, age 44, of Curry Rd., London, charged on a Laurel County bench warrant of arrest for failure to appear in court regarding charges of alcohol intoxication in a public place: disorderly conduct – second degree; resisting arrest; and criminal mischief – third-degree.
Both individuals were lodged in the Laurel County Detention Center.
Photos attached are courtesy of the Laurel County Detention Center.