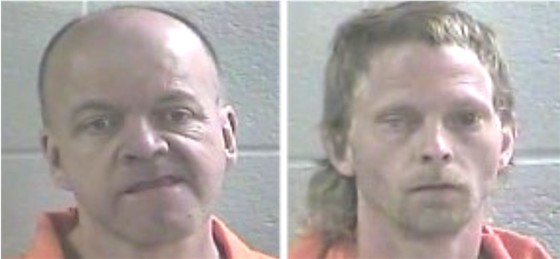 Laurel County, KY - Sheriff John Root is reporting that: Deputy Rick Cloyd along with Deputy Jamie Grimes arrested two individuals on Friday evening March 18, 2016 at approximately 6:45 PM.
The arrests occurred on Fariston Road, approximately 1 mile south of London after deputies responded to a complaint in that vicinity concerning two male subjects allegedly joyriding in a vehicle that had no insurance on it and no one in the vehicle had an operator's license.
Deputies observed the green Buick Century and attempted a traffic stop on the vehicle, however the vehicle failed to stop and following a short chase, the vehicle pulled over.
An investigation was conducted on the driver who was identified as: Vernis Huff age 50 of O W Lane, London and deputies determined that the subject had no drivers license. Vernis Huff was arrested and charged with no operator's license, failure of non-owner operator to maintain required insurance – first offense, fleeing or evading police – first-degree – motor vehicle, failure to wear seat belts and other traffic violations.
Also arrested was a passenger in the vehicle identified as: James Zeo age 38 Of Levi Road, London - Charged with public intoxication – controlled substances and failure to wear seat belts.
The two individuals were lodged in the Laurel County Detention Center.
Photos attached are courtesy of the Laurel County Detention Center.