Staff Report, March 21, 2016
Louisville, KY - The success continues big time for students in the Health Occupation Students of America (HOSA) club at the Clay County Area Technology Center (ATC). Students from the HOSA club participated and competed at the 2016 Kentucky HOSA State Conference at the Crowne Plaza Hotel in Louisville, KY during the weekend of March 17-19.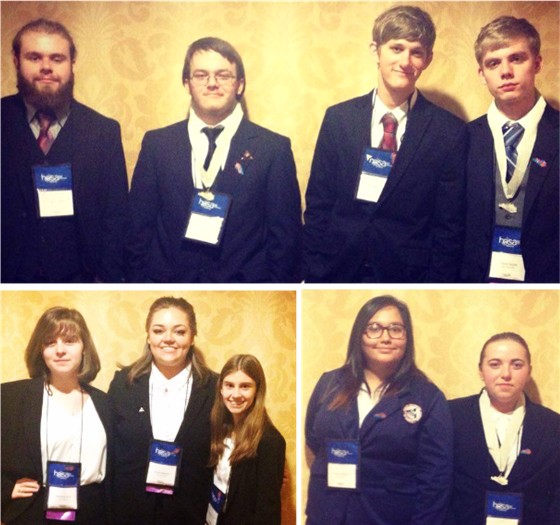 Kyle Lewis, health science student at the Clay County ATC won 1st place in Human Growth and Development, Top 10% in Healthcare Issues Exam, and is the first Clay County HOSA state officer. Kyle will serve as a student leader as the 2016-2017 HOSA State Historian.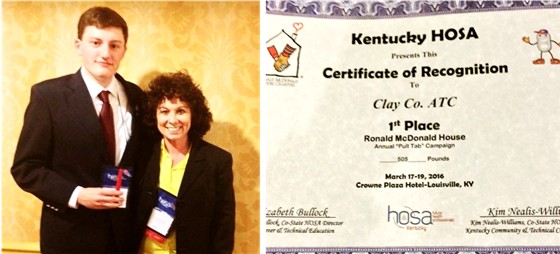 L-R: Kyle Lewis, Clay County student, with Tammy Jones, MSN, RN, health science instructor and
HOSA advisor at the Clay County ATC and the Clay County ATC 1st place certficate
High level achievements were also earned by Zachary Taylor who won 2nd place in nutrition, JP Byrd won second place in epidemiology, Trevor Smith won 2nd place in pathophysiology, Brandon Lorg placed 1st in life support skills, Rebecca Lawson placed 2nd in personal care, Kayla Roberts placed in the top 5 in healthy lifestyles, Keaton Cheek placed in top 5 in medical law and ethics, Mikilia Goins placed in top 5 in transcultural health care, and Matt Eversole placed 2nd in the talent show solo act with a comedy routine.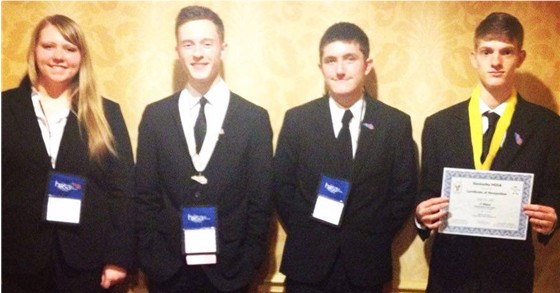 The HOSA club students of the Clay County ATC also earned a very prestigious and important award and won 1st place for collecting the most aluminum can pop tabs in the Ronald McDonald House campaign sponsored by Kentucky HOSA.
The Clay County students recorded and turned in tabs weighing in at 505.2 pounds! This was a very special recognition which is even more impressive given that the smaller rural school students outperformed the much larger school districts all across Kentucky. The Health Science program at the CC-ATC under the leadership of instructor Tammy Jones, MSN, RN is teaching students the skills to become healthcare providers, and also the dispositions of empathy, caring, and compassion for others in need.