Laurel County, KY - Sheriff John Root is reporting that on Tuesday, March 22, 2016, at approximately 1:00 P.M., Deputy Craig Sutton responded to a complaint on Gamecock Road approximately 3 miles north of East Bernstadt.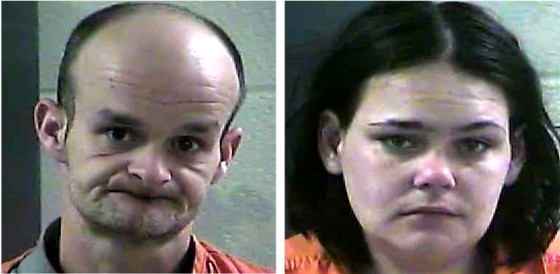 The investigation led to the arrest of Travis D. Allen, age 34, and Jessica C. Lawson, age 24, both of London. Travis Allen and Jessica Lawson were both lodged in the Laurel County Detention Center on warrants for Theft by Unlawful Taking under 500.00 issued in February 2016. Travis was also charged on a failure to appear warrant.
Photo attached is courtesy of the Laurel County Detention Center.