(Wallins, Ky) - On March 24, 2016 members of the Appalachia Narcotics Investigation Unit along with Troopers from KSP Post 10 and Deputies from the Harlan County Sheriff's Office executed a search warrant at a residence in the Wallins area of Harlan County.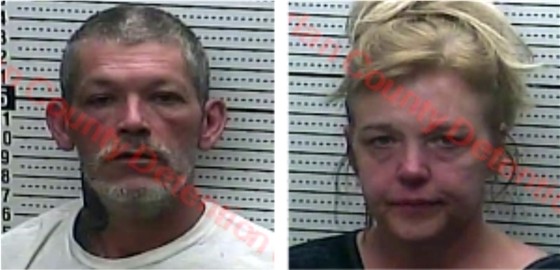 The search warrant comes after months long investigations into narcotics trafficking.
Arrested at the scene were Ramon Fidel Morales, 51, and Deanna Saylor, 51, both of Wallins Creek.
Mr. Morales has been charged with several counts of Trafficking in a Controlled Substance. Mrs. Saylor was charged Trafficking in a Synthetic Controlled Substance.
Drugs, money, and property were seized from the residence as a result of the search.
Appalachia Narcoitcs Investigations is a multi-agency unit consisting of narcotics detectives from the Kentucky State Police, Harlan County Sheriff's Office, Bell County Sheriff's Office and Pineville Police Department.
Photos of the accused are courtesy of the Harlan County Detention Center.