Laurel County, KY - Sheriff John Root is reporting that Deputy Kyle Gray arrested two individuals, boyfriend and girlfriend, in Laurel District Court in the courtroom in London at the judicial center on Tuesday morning, March 29, 2016, at approximately 11:50 AM.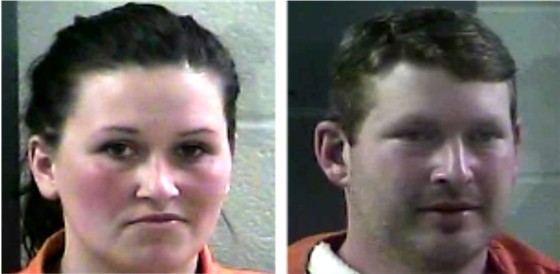 The arrests occurred after these two subjects allegedly were in the courtroom and were found to both be under the influence.
Arrested was Christy Laws, age 32, and Charles Hatton, age 36, both of Somerset Rd., London. Both were charged with public intoxication – controlled substances and were lodged in the Laurel County Detention Center.
Assisting on the arrests were Detective Jason Back, Bailiff Jason Bowden, and Bailiff Brad Mink.
Photos attached are courtesy of the Laurel County Detention Center.