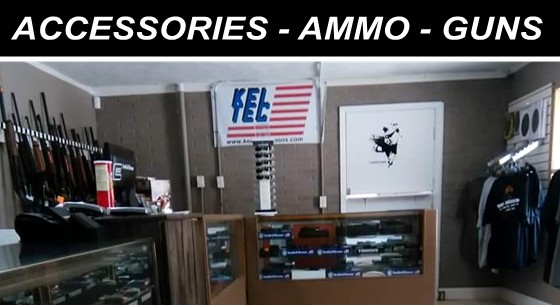 Manchester, Ky - Martin's Gun Shop would like to invite everyone to their Grand Opening on Saturday, April 2nd in Manchester, KY!
According to their Facebook event Grand opening., Martin's has been a home based business for the last two years and have now moved into a new facility located on the east side of the US 421 four lane less than a quarter mile south of Manchester.
Also according to the Facebook announcement, Today's Grand Opening festivities, beginning at 8:00 AM will include, food, giveaways, and an official ribbon cutting ceremony.
Owners Gus & Jennifer Martin along with store manager Sonny Crafton are excited about today's event and eagerly looking forward to meeting other east Kentucky gun enthusiasts. Signs are highly visible for anyone wishing to attend.
Remarks being made by potential customers indicate that Martin's may be one of the most competitively priced gun & ammunition dealers in southeast, Kentucky.