Whitley County, KY - The Whitley County Sheriff's Department is reporting that around 10:30 p.m. April 28, 2016, Deputy Andrew Lawson was patrolling along Hwy. 1193 and conducted a traffic stop after he observed a vehicle cross out of its lane of travel.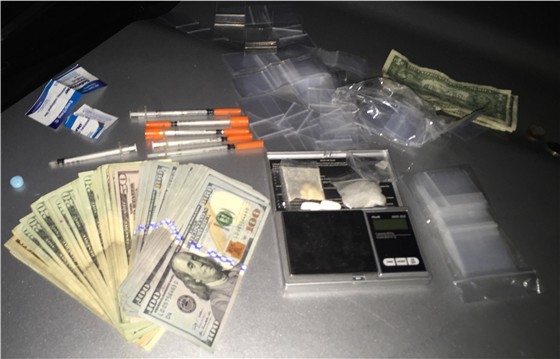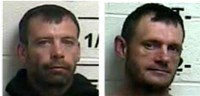 The driver, Ricky Smith, 33, of Gray, was asked to perform field sobriety tests and was determined to not be under the influence.
In plain view was one hypodermic needle laying in the floorboard. A search of the vehicle revealed more hypodermic needles, digital weighing scales and small plastic bags. In a driver's side compartment, deputies found approximately seven grams of a crystal substance believed to be methamphetamine. On his person, Smith had over $4,000 in cash.
Ricky Smith was arrested and charged with first-degree trafficking in a controlled substance (meth), first-degree possession of a controlled substance (meth), possession of drug paraphernalia and improper equipment.
Deputy Jonas Saunders arrested a passenger, 35-year-old Jerry Smith, on a warrant for failure to appear.
Both men were lodged in the Whitley County Detention Center.
Photo of drug paraphernalia and cash by WCSD
Photos of the accused courtesy of the Whitley County Detention Center.