(Walker, Ky.) – On May 4, 2016 at 9:28 p.m. Kentucky State Police, Post 10 Harlan received a call from Knox County 911 about a shooting that occurred on Trace Branch Road in the Walker community of Knox County.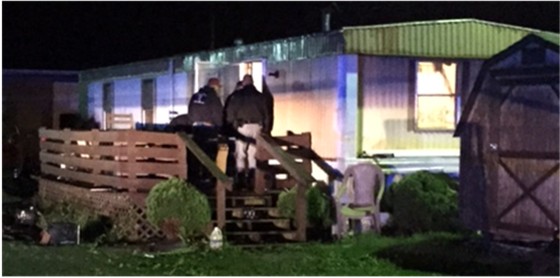 Troopers and Detectives from Post 10 responded to the scene and began an investigation.
Preliminary investigation indicates Shane Mills, 30, of Walker was shot inside his residence. Mr. Mills was pronounced deceased at the residence by Knox County Coroner Mike Blevins. At this time no arrests have been made. State Police are on the scene collecting evidence and taking statements from individuals in the area. Mr. Mills will be sent to the State Medical Examiner's Office in Frankfort for an autopsy.
Knox County Sheriff's Department also assisted at the scene.
Case is still under investigation by Detective Jake Wilson.