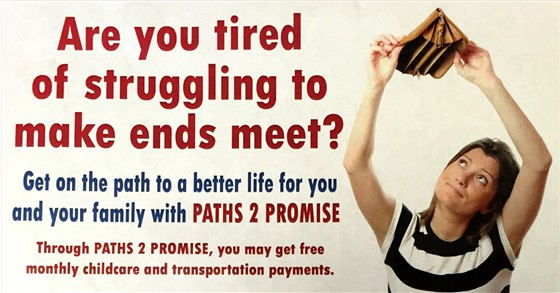 Get on the path to a better life for you and your family with Paths 2 Promise! If you receive or qualify for SNAP in Bell, Knox, Clay, Whitley, Perry, Leslie, Letcher, or Harlan County, you could get the following benefits:
Prepare for a new career while receiving SNAP benefits

Help with transportation (up to $200) and child care expenses each month

Free training, worth thousands of dollars, to help you gain employment with good pay in a high demand career field
Get matched with employers for immediate work experience and internship opportunities
Support from a personal Career Navigator and Success Coach
LIMITED SLOTS AVAILABLE. CALL YOUR COUNTY CONTACT (BELOW) OR TO FIND OUT MORE INFORMATION ABOUT PATHS 2 PROMISE , REGISTER AT: www.paths2promise.com.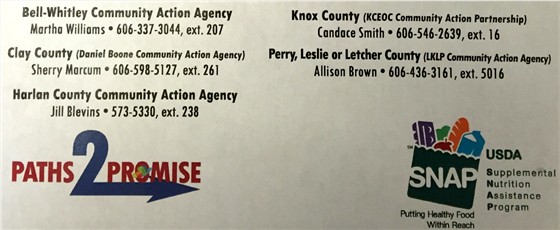 Funding provided by United States Department of Agriculture. USDA is an equal opportunity employer and provider.