Whitley County Sheriff Colan J. Harrell
I would like to discuss a form of methamphetamine often called "Ice" and thank the community for its increasing assistance in combating crime.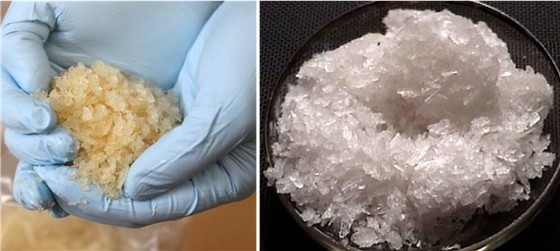 In the last year, local law enforcement has seen an increase in methamphetamine possession and trafficking. The increase of meth use is likely because some prescription drugs are harder to obtain due to stricter laws putting "pill mills" out of business. Specifically, we have seen an increase in a form of meth called "ice." It's also called "crystal meth."
. When many people think of meth, they envision pop bottles and plastic tubing. However, ice is a much stronger form of meth created by more sophisticated means. It is not believed to be made anywhere in this area. On one day, May 8, in response to two unrelated calls, Whitley County deputies seized approximately 23 grams of what's believed to be ice. In each case, there were children present. Since then, deputies have taken more ice off of the streets, and Barbourville police report seizing over 100 grams of crystal meth in a two-week period.
The May 8 arrests I referenced were the result of good intentioned people picking up the phone and calling to report suspicious activity.
The frequency of calls and anonymous tips has increased during my time in office. I hope that's because the people have greater trust in this department. Every call or tip is valuable and very appreciated. One of the arrests I mentioned earlier came from a concerned citizen and helped protect two children under the age of 10-years-old.
I wish drug addiction didn't exist, but it does. I feel the Christian thing to do is warn those that are suffering from substance abuse that ice is far more potent and more dangerous than what they may be used to.
I hope this helps clarify what we mean when press releases refer to a "crystal-like substance believed to be 'ice' methamphetamine." It's a national problem, but many people here have asked members of my department and me about these different forms of meth.
Local law enforcement is doing everything to stop drugged drivers. This department has had many traffic stops result in drug possession charges. We're building cases against area residents who are believed to be receiving ice from out of the state and then trafficking it locally. Calls and tips from the public have been very valuable, and I encourage you all to call anytime you know where drugs are located or a person is driving under the influence.
Sheriff Colan J. Harrell Contact Information:
* In case of emergency, always dial 911
* Tips can be submitted anonymously online at: http://wcsdky.us/
* During regular office hours, you can call the sheriff's department at (606) 549-6006
* At all times, you can call Whitley County E911's non-emergency number and ask to speak to a member of law enforcement at (606) 549-6017
Source: Whitley County Sheriff's Department
Photos are from a Google image search for "Ice" Methamphetamine