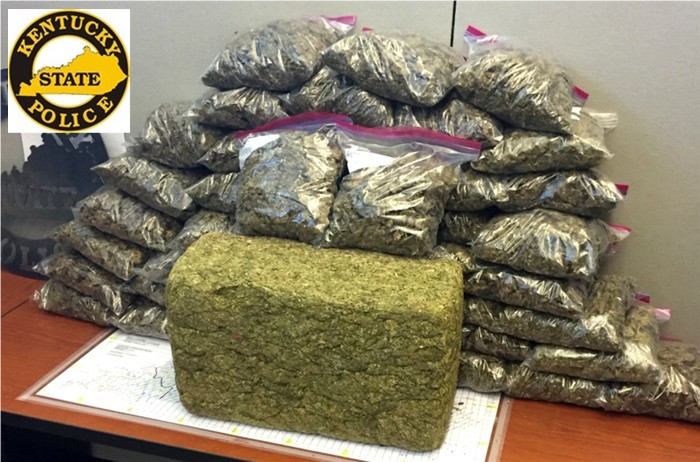 London, Ky. (June 10, 2016) – On Wednesday, June 08, 2016 at approximately 10:00 PM, Troopers James Royal and Brian Maupin stopped a 2002 Ford Ranger pick-up truck operated by Celio P. Mendoza, 29, of Berea, KY for a minor traffic violation on US HWY 25 near the Rockcastle County line in Madison County.
During a roadside interview, Troopers noticed a strong odor of marijuana coming from inside the vehicle. During a search of the vehicle, Troopers discovered an estimated 100 pounds of suspected processed marijuana.
Mendoza was arrested at the scene and charged with Trafficking in Marijuana ( over five pounds ) and lodged in the Madison County Detention Center.
Detective Darren Allen with KSP Cannabis Suppression Branch is continuing the investigation. He was assisted by Troopers Brian Maupin and James Royal.