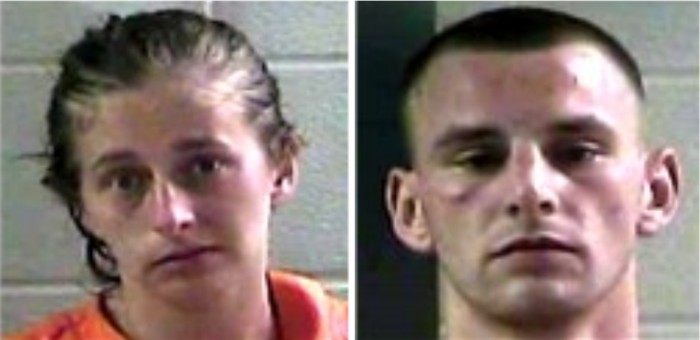 Laurel County, KY - Sheriff John Root is reporting that: Deputy Shannon Jones along with Deputy Tommy Houston and Constable Chris Webb arrested two individuals early Monday morning June 13, 2016 at approximately 3:44 AM.
The arrests occurred at a motel in London after officers conducted an investigation into an apparent robbery which reportedly occurred on US 25, approximately 8 miles south of London.
Apparently, a female victim reported that a female subject had grabbed her by the neck and got her down on the ground and took her money out of her pocket and her purse.
During the investigation, information was developed on the possible whereabouts of a suspect who was tracked to a motel in London.
Officers arrested Sabrina Brumagen age 28 of Upper Calloway Loop, Mount Vernon charging her with robbery – second-degree.
Another individual found at the motel and arrested on unrelated charges was: Jonathan Brumagen age 24 of Dees Road, London charged with disorderly conduct – second-degree; possession of drug paraphernalia; menacing; and public intoxication – controlled substances.
The two individuals were lodged in the Laurel County Detention Center.
Photos attached are courtesy of the Laurel County Detention Center.