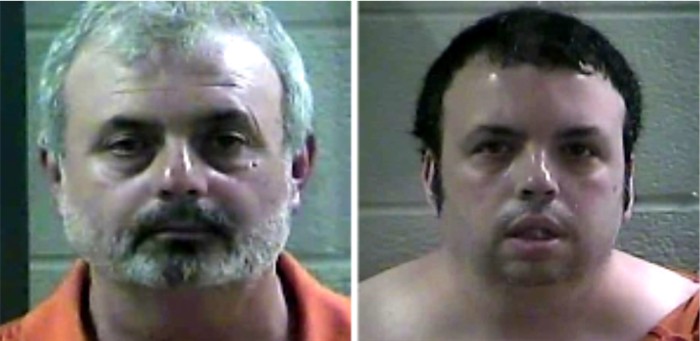 Laurel County, KY - Sheriff John Root is reporting that: Sgt. Larry Parrott along with Deputy Tommy Houston and Deputy Keith Dinsmore arrested two individuals on Barbourville Road, in London early Tuesday morning June 14, 2016 at approximately 12:05 AM.
The arrest occurred after deputies were dispatched to the complaint that a silver colored Chevrolet Astro van was all over the road and had ran other cars off the road and hit the ditch at least once.
When deputies located the suspect vehicle, they observed it cross the centerline and almost struck a guardrail.
A traffic stop was conducted and an investigation conducted on the driver who was determined to be under the influence – this subject admitted snorting hydrocodone and Klonopin and deputies found this subject in possession of a powder substance that the driver stated was a mixture of Hydrocodone and Klonopin. Deputies also found a straw with the drugs.
Arrested was the driver: Ricky Trent age 55 of PL Hubbard Rd., London charged with operating a motor vehicle under the influence – first offense; prescription controlled substances not in proper container – first offense; reckless driving; failure to wear seatbelts; failure of owner to maintain required insurance – first offense; and numerous other traffic violations.
Also arrested was the passenger in the vehicle: Eric Trent age 43 of PL Hubbard Rd., London charged with public intoxication – controlled substances – this subject was determined to be intoxicated.
The two individuals were lodged in the Laurel County Detention Center.
Photos attached are courtesy of the Laurel County Detention Center.