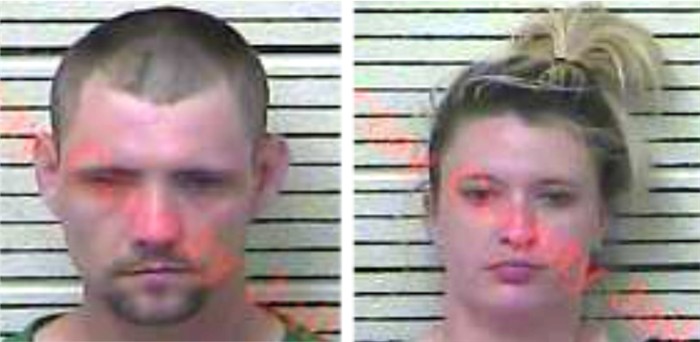 Manchester, KY - The Manchester Police Department is reporting that on June 15, 2016 Officer Jason Combs and Assistant Chief Patrick Robinson conducted a traffic stop on a vehicle with expired tags and occupants not wearing seat belts at the intersection of Railroad Ave. and 3rd Street.
The driver gave information of a deceased individual to the officers, however it was determined that the individual was Harold Dwayne Hubbard age 32 of Marlin Jones Road London, KY. It was also determined that Harold Hubbard had an outstanding Laurel County warrant for his arrest.
The passenger of the vehicle Samantha Cotton also of Laurel County gave officers two wrong identities.
Officers received permission to search the vehicle and discovered a handgun that had been reported stolen to the Clay County Sheriffs Office.
Both individuals were arrested and lodged in the Clay County Detention Center.
Photos courtesy of the Clay County Detention Center.
Source: Manchester Police Department