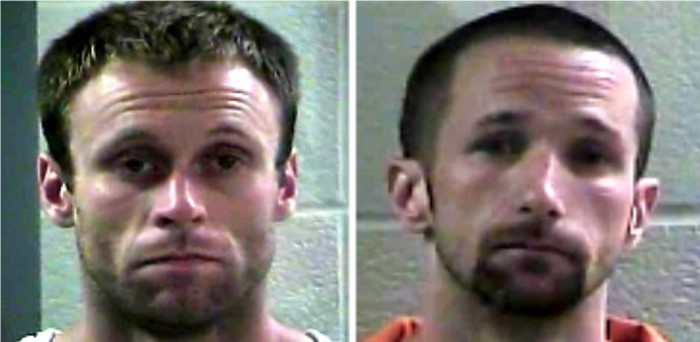 Laurel County, KY - Sheriff John Root is reporting that: Sgt. Larry Parrott along with Deputy Tommy Houston arrested two individuals off West Cumberland Gap Pkwy., 11 miles south of London early Thursday morning June 16, 2016 at approximately 2:17 AM.
The arrests occurred after deputies received a complaint on a suspicious vehicle seen near a business on South US 25. Deputies located the suspect vehicle, a blue colored Chevrolet Silverado near a business on West Cumberland Gap Pkwy. and conducted a traffic stop on it. An investigation was conducted on the driver who had slurred speech and his eyes were non reactive to light.
The driver admitted to snorting some type of pain pills earlier but didn't know what they were. In addition, deputies found the driver in possession of all types of drug paraphernalia including needles, baggies, and straws. In addition, this subject had a pill bottle with the name blacked out on the bottle.
Deputies learned the driver had a DUI suspended license. Both the driver and passenger were determined to be under the influence and were arrested.
The driver was identified as: Perry Valentour age 24 of South Dixie St., London charged with operating a motor vehicle under the influence – third offense; driving on DUI suspended license – first offense; failure of owner to maintain required insurance – first offense; prescription controlled substances not in proper container – first offense; and numerous other traffic offenses.
The passenger was identified as: Michael Osborne age 30 of North McWhorter Street, London - charged with public intoxication – controlled substances.
The two individuals were lodged in the Laurel County Detention Center.
Photos attached are courtesy of Laurel County Detention Center.